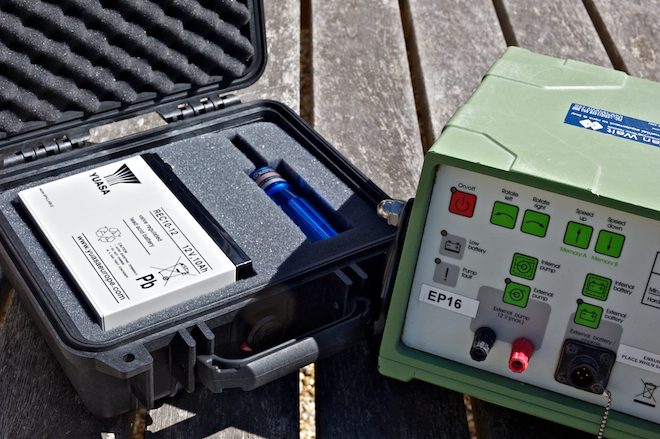 Thanks to our customer Beth Hume of WSP Remediation we have introduced an optional second battery kit when you hire a peristaltic pump.
When fully charged, the battery in our peristaltic pump should give you between 3 and 5 hours of continuous use but in order to maintain this performance, the battery does require a full charging cycle and this can take up to 18 hours. A partially charged battery will not last so long and it is the initial 5 to 7 hours of charge which are the most important.
Because we appreciate that on occasions it will not be possible for you to charge the battery for the correct amount of time we now give you the option of adding a second battery kit to your rental.  The cost of the second battery is £21.09 per week and the product reference is EPBAT.                                                          
For full details of all our rental pumps click here.