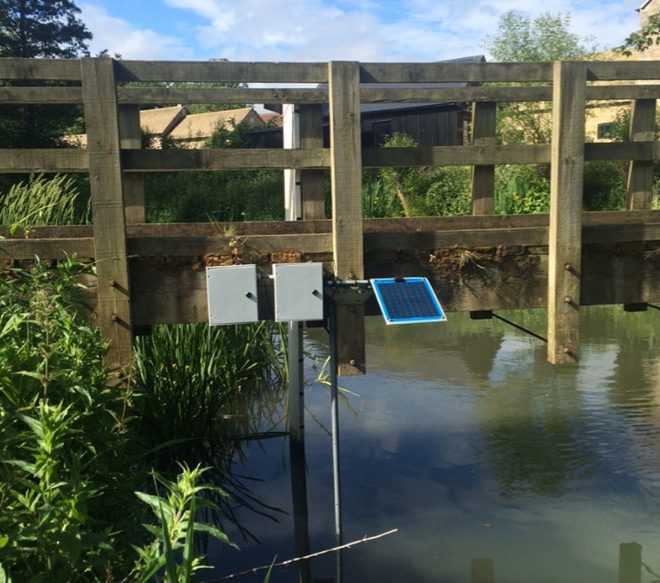 'Know Your Catchment' Campaign Launch in Oxfordshire
Van Walt is delighted to be supporting the 'Know Your Catchment' campaign by providing hydrometric monitoring equipment – a vanwaltCONNECT system to establish a new automatic water level logging station on the River Evenlode.
As part of the Oxford Flood Alleviation scheme we are working with the Evenlode Catchment Partnership (ECP) to provide the project with a 'live' data feed from Coombe Mill on the River Evenlode so anyone in the World can access current information on water levels in the river. Ultimately this data will be linked to a website that enables schools and the local community to access information on their local water environment.
This project demonstrates how technology used to measure what is happening in the landscape around us can also inspire the next generation of environmental scientists. Using flooding as a starting point and the wonderful Combe Mill as a location we can link environmental studies to other activities based around the historic site. The water level data the vanwaltCONNECT system is generating is just part of this project which is such a good example of how businesses, scientists, community groups and the charity sector can work together to create multiple outputs from one project area. For example, as discussions on the flood alleviation scheme in Oxford start in earnest, the project team will be helping to further develop the Oxford Flood Network and contribute to Environment Agency monitoring by enabling people to access data demonstrating clear hydrological links between the River Thames / Isis and its tributaries. It may be surprising for some to discover that the water flowing through Oxford during flooding has taken a number of days to reach the city.
A 'catchment' (as in 'Evenlode Catchment Partnership') is the land area that influences water flows into a river. Both the quality and quantity of water in our rivers is influenced by the way in which the land in a catchment is used. We hope that by establishing a monitoring station with publically accessible data, in a location some distance upstream of the city of Oxford, we will start a debate about how we might start to think differently about the management of our catchments. Land management regimes have profound influences on water quality and flow, in times of drought as well as flood, and to help us deal with effects of processes such as climate change, we need to be working with natural processes where and whenever we can.